Welcome to: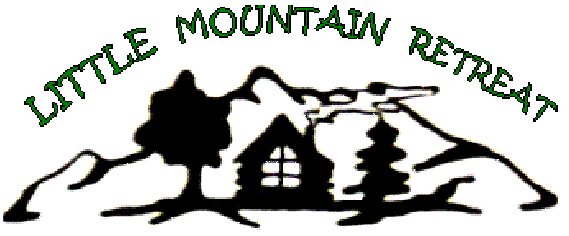 Find your place in Wild and Wonderful Pocahontas County, WV
...a restricted developments a few miles from everything Pocahontas County has to offer
Little Mountain Retreat is located on "Little Mountain", along Rt. 39 between Millpoint and the Cranberry Visitor Center in Pocahontas County, West Virginia.
Little Mountain Retreat is offering wooded lots (2 acres or more) with gorgeous mountain views. These properties are listed with Red Oak Realty in Marlinton. 304 799-0579 (Red Oak Realty) View listings

Our Model Log Home is being offered as a vacation Rental

These properties are centrally located and a "few miles from everything".

The Monongahela National Forest (largest Nat'l forest in east; makes up about 80% of Pocahontas County)
Other Special Places in the Monongahela National Forest
The Highlands Scenic Highway (open to snowmobiles in winter)
The Cranberry Visitor Center. (Wildlife Museum)
The Pearl S. Buck House, (birthplace of Pearl S. Buck)
The Cranberry Glades
The Cranberry Wilderness Area (deer, turkey, bear, trout)
The upper gate trail to the Cranberry River (trout)
The Greenbrier River (smallmouth bass, swimming, floating, canoeing, kayaking)
The Greenbrier River Trail (hiking, biking, horseback and wagon rides)
Watoga State Park and campground. (swimming pool, horseback riding, fishing, hiking)
High Rocks overlook (about 1 mile straight line)
Hills Creek Falls (hiking)
Swago Creek (trout)
Beartown State Park (hiking)
North Fork of the Cherry River (trout)
Williams River (trout)
Hills Creek (trout)
Watoga Lake (bass/trout)
Knapps Creek (trout)

That's just in the lower end of Pocahontas County. The upper end includes Snowshoe Ski Resort (35 miles), Cass and Durbin scenic train rides, and Greenbank's National Radio Astronomy Center. Plus more rivers and trout streams.
For more Area Info (tourism) visit Pocahontas County CVB PO Box 275, Marlinton WV 24954 1-800-336-7009

Owner Financing available to qualified buyers and we offer a veterans discount to active and former armed service members.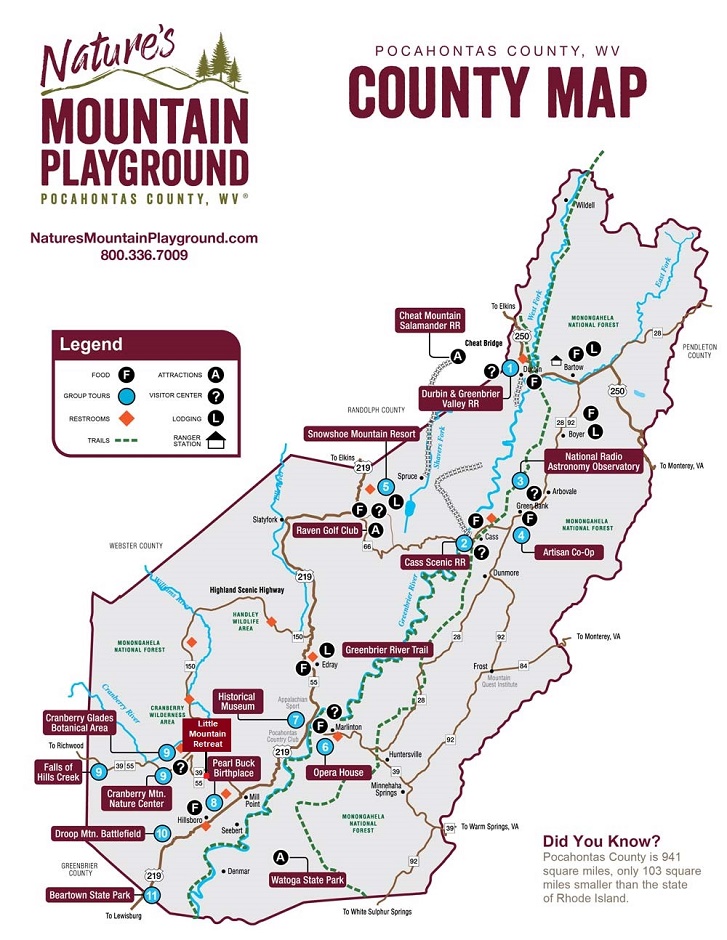 View restrictions | Little Mountain Retreat Images
Our Model Log Home, along Rt. 39 between Millpoint and the Cranberry Visitor Center
in Pocahontas County, West Virginia is being offered as a Vacation Rental (click for details)
For more information E-mail: tom@littlemountainretreat.com
or call: 304 360-5566
Each day of every season
there is something
happening in the woods.
© 2008 - 2021 Little Mountain Retreat